Kate Dudding: Voices From the Past: January, 2018

[an error occurred while processing this directive]

This is the thirty-third issue of Voices From the Past. My goal for each issue is to publish some highlights of one of my historical stories as well as an update on my activities. Please feel free to forward this e-newsletter to anyone you think might be interested. [an error occurred while processing this directive]
---
News about me
January is a busy month for me :-)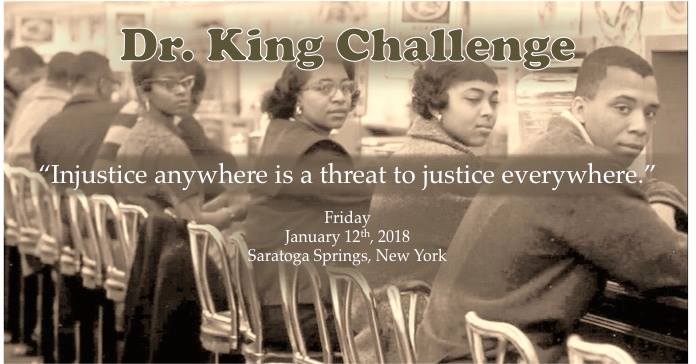 I am very honored to be one of performers at The Third Annual Dr. King Challenge in Saratoga Springs, NY, on Friday, Jan. 12, 2018. I will be telling the story about a 23 year old Muslim woman, born in Brooklyn, who gave hope in a time of fear, and who stood up for those who had suffered injustice. This story is on my latest CD Learning About Muslims.

I was pleased to be part of 1st Night Saratoga, telling with my friends Siri Allison and Christie Keegan, calling ourselves Saratoga Storytellers. Our two sets were well received by some hearty folks who braved the way below frrrreeeeezing weather.
I also pleased to be telling the story Stalking Her Prey: Congresswomen Martha Griffiths, the Mother of the Equal Rights Amendment at a meeting of the League of Women Voters of Rensselaer County.
Here are three upcoming performances - I hope you'll be able to come with a few friends :-)
---
Thanks for reading this issue. Iíll be sending you some more story highlights in a few months.
Click here to register for free copies of my future e-newsletters.
Copyright 2018 by Kathryn Eike Dudding. All Rights Reserved.